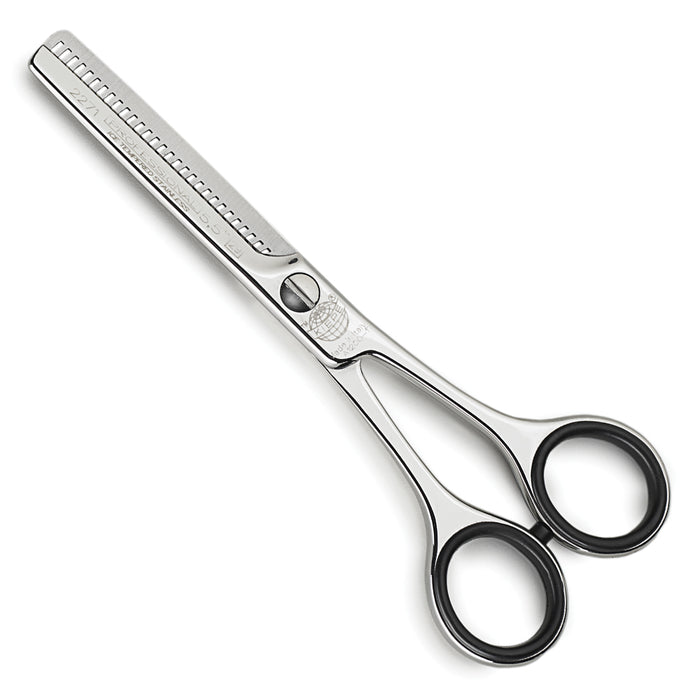 Kiepe Professional Blending Scissors 29 Teeth - 6.5 Inch Model #KPE-2271-6.5, UPC: 8008981227166
Kiepe Professional Blending Scissors 29 Teeth - 6.5 Inch Model #KPE-2271-6.5, UPC: 8008981227166
Kiepe Professional Blending Scissors 29 Teeth - 6.5 inch
Features & Benefits
Carbon-chrome stainless steel
Scissors with ergonomic handles
Razor wire.
Ice quenching in a controlled atmosphere
Stopper and removable shank for an excellent working posture Reduction
rings in soft rubber
Excellent value for money
Wide and precise, it allows precision work while maintaining a softness in the cutting sensation.
Regular handle Thinning
scissors with 29 teeth.