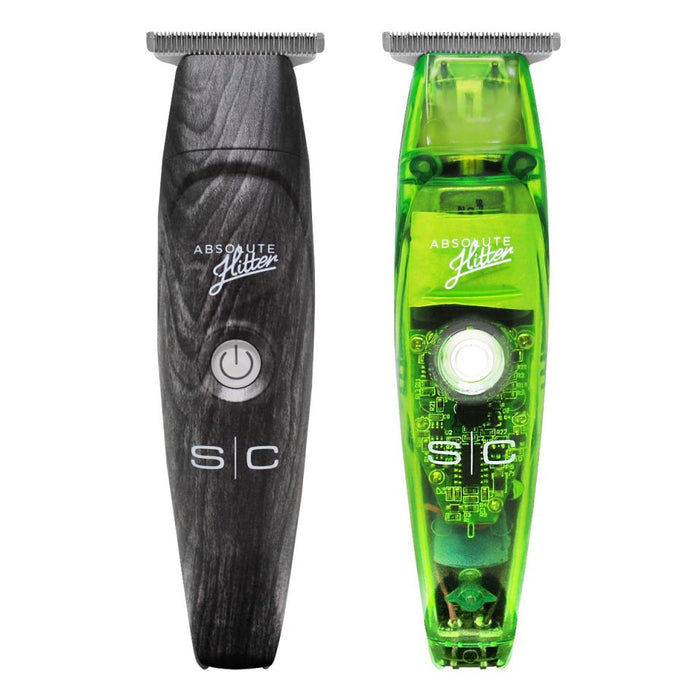 STYLECRAFT Absolute Hitter Lids - Transparent Green & Grey Wood Model #SCHRLTGGW, UPC: 850014553388
STYLECRAFT Absolute Hitter Lids - Transparent Green & Grey Wood Model #SCHRLTGGW, UPC: 850014553388
Replacement Body Lids Compatible with Absolute Hitter Trimmer - Transparent Green & Grey Wood
Features & Benefits:
INTERCHANGEABLE TRIMMER REPLACEMENT LIDS are the perfect way to personalize your style.
EASY TO INSTALL simply remove your current lid cover and snap on the new one. Make sure it is secure before use.
2 COLORS INCLUDED: Transparent Green & Grey Wood.
CUSTOMIZE BODY KITS can be painted with a permanent market for your personal style.
DURABLE PLASTIC LID COVERS that change up the look and style of your trimmer.
2 EXCLUSIVE COLORS to make your tool stand out from the others.
INCLUDES AXIS GUARDS that match the lid covers for a complete look.
ENGINEERED AND DESIGNED in Italy, ships from USA.
INCLUDES: 2 colored lids (Transparent Green & Grey Wood), 2 matching axis shields.